Mobile » Gallagher Steel Oval Pole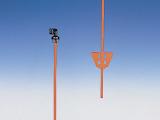 Other products by Gallagher:
Description
Steel pole with insulator on top. For more wires, add insulator art. 010752. Max height: 0,80 m.
Not in stock.
Product variations that are not in stock are generally available within a period of 1 to 3 days.
This price includes 21% VAT, possible discount and excludes delivery costs.